No more annoying, squeaky furniture legs dragging! This protective cover keeps scratches and the noise off your floor!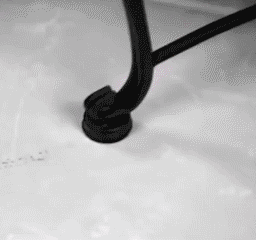 FLOOR PROTECTIONS

 :

Protects both your furniture legs and floors by preventing scratches and noises! The flexible silicone cover is easy to put on to give your furnitures a gentle grip!
INCREASED STABILITY

 :

Significantly increases the grip of the chair leg on the floor by increase the friction of your furniture legs! 
NON-TOXIC SILICONE MATERIALS! Made of soft, food-safe silicone materials, these protective covers are 100% safe and non-toxic, making it safe for homes with children and pets! The flexible build suits all your furniture legs perfectly, from dining chair, bar stools, tables, couch legs, and more! 
ELASTIC MALLEABLE DESIGN:

 

Made of transparent silicone gel, it fits furniture legs of all shapes, from round cylinder shapes, to square shapes! The minimalistic design is perfect for any home styles! 
SPECIFICATIONS:
Colors: White, Grey

Materials: Premium Food-safe Silicone
Applicable For: Any furniture legs under 40mm circumference
Dimensions: 34*30*40mm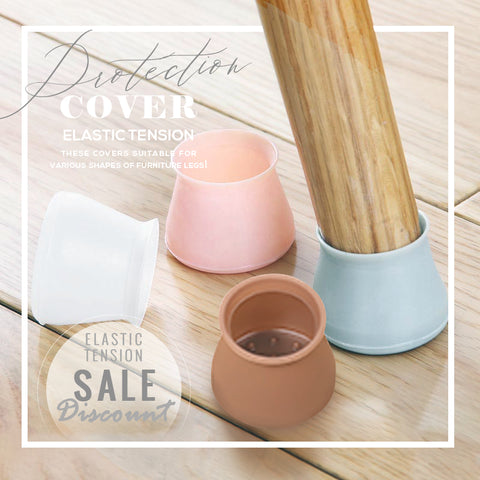 PACKAGE INCLUDES:
[4pcs Set] 4* Silicone Chair Legs Protective Cover
[16pcs Set] 16* Silicone Chair Legs Protective Cover
[24pcs Set] 24* Silicone Chair Legs Protective Cover