Without a button to  switch on and off, the LED bicycle
spoke light only lights up intelligently when the bike is moving at
night or in a dark area.
32 Colours beads and
shining on both sides
User can program or import any fun picture or words
into the light with software download from web, picture
format can be JPG, PNG, BMP.
It's super light, keep you visible from all directions
so you and loved ones are safer in low light.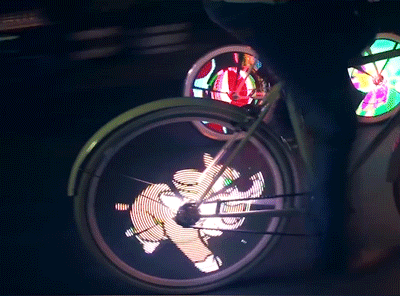 The sensitivity is very high, even if you touch or mov
the bike, they turn on.
However, each bike light can only be seen from the
front and back, leaving you vulnerable from the sides.