❄️❄️This year we will usher in the coldest winter. Buy now at the best price, only the last 100,000 pieces are left, so hurry up and order
PRODUCT DESCRIPTION
Buy two snow covers, the front and rear windshield can be protected against snow or sun.
❄️Winter you need it 😎 😍Say Goodbye to those hard days trying to get in your car and drive. No more frozen or burning hands. !!! 🎉🎉🎉
Are you tired of waking up every morning to a frosty windshield? Our windshield cover traps heat to prevent the unwanted winter buildup so you will no longer need to scrape away the ice and snow, saving you precious time and improving visibility while on the road.
Full Protection Windshield Cover is double sided windscreen cover which you can use in the hot bright sunny days as well as in snowy winter days. In the winter it is as easy as placing this Full Protection Windshield Cover to your car's windscreen with suction cups and then shaking it off to remove snow. No more windscreen scratching, no more hand freezing.Protect your car from theft by connecting it to the belt.
How it makes different in snowing day.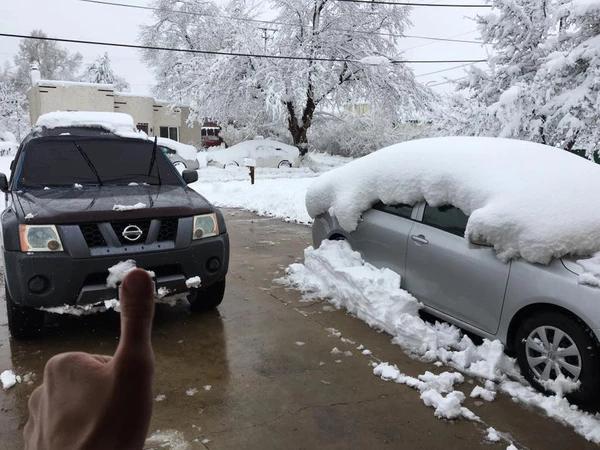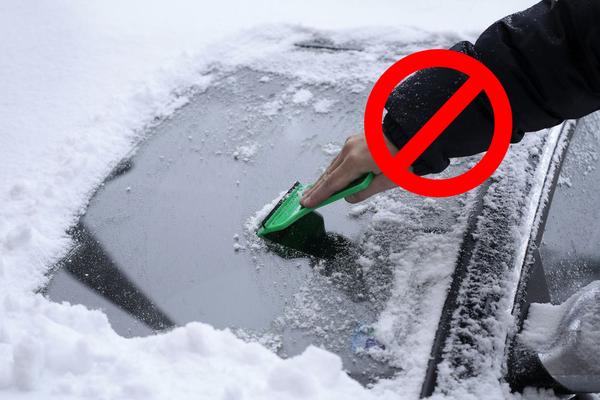 How it makes different in sunny day.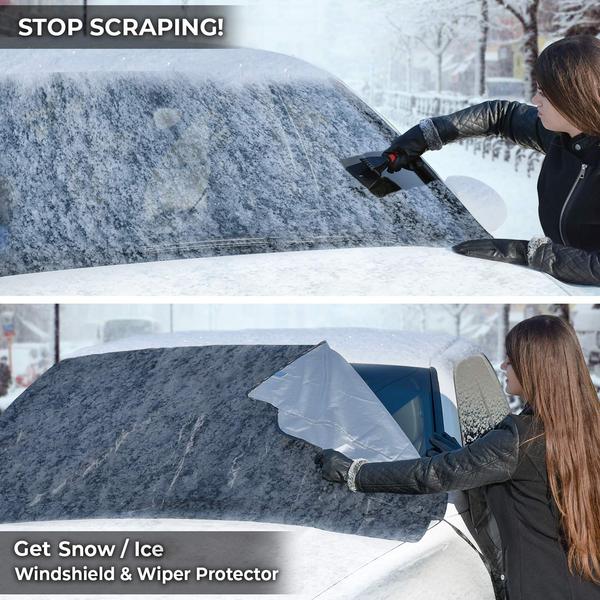 What are you waiting for? Get your own Full Protection Windshield Cover now!
Quick installation
If you are worried about the back glass, then you need to buy at least two!!!
Spread the cover on your car windscreen,
Let the magnetic edge firmly cover the car wipers area.
Secure the flaps with the door closed.
Product size: 235cm*145cm*115cm (length * width * high), universal models